Travel Packages
Together with our partners, we have developed travel packages designed especially for our SWISS Miles & More credit card customers, offering extra comfort and security when traveling and which, as an addition to your card, are available at preferential terms and conditions.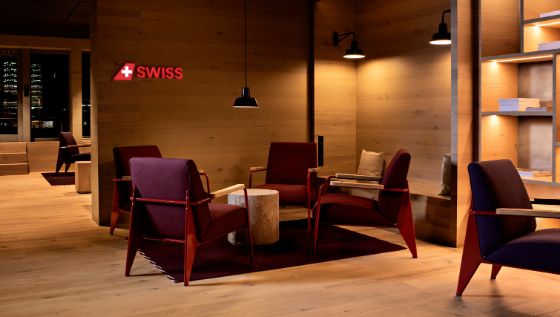 Travel packages tailored to your needs, offering comfort and security
You can plan your holidays, but there's nothing you can do about an illness or an accident. With the travel cancellation and curtailment insurance, you and your loved ones are insured against the financial consequences of a travel cancellation, an interruption or a delayed departure. We reimburse the travel costs if the trip cannot take place or, for example, must be interrupted prematurely as a result, among other things, of:
a serious illness, accident or death (even of related persons),
unrest, wars or terrorist attacks,
strikes or natural disasters (e.g. hurricane or volcanic eruption).
With over 1,200 airport lounges in more than 130 countries around the globe, Priority Pass™ is the largest independent VIP lounge network. Enjoy a relaxing atmosphere before your flight with free snacks and drinks or make use of the free WiFi network.
Other attractive advantages await both you and your traveling companion:
Access to airport lounges is available regardless of the airline or flight class booked.

Optimum work and leisure facilities with telephone, fax, e-mail, and Internet access.

Some lounges even have meeting or conference rooms.
More information about the Priority Pass™ service can be found at www.prioritypass.com.
If your luggage is lost, stolen, or damaged, we reimburse you the costs of the damage suffered at the original value.
Organizing travel has never been easier. With Traveler Buddy™, you remain in complete control of all your bookings including flights, hotels, and rental cars. Among other things, the app allows you to check in online, notifies you of upcoming flights and delays, checks the validity of your travel documents, and informs you of country-specific entry conditions. You can consult all travel details conveniently on your smartphone.
More information about the Traveler Buddy™ service can be found at www.travelerbuddy.com/features. Insurance benefits in accordance with the GTC, which can be consulted here. Priority Pass™ and Traveler Buddy™ are services provided by third-party providers. Their GTC apply exclusively and can be consulted at www.prioritypass.com/en/conditions-of-use and www.travelerbuddy.com/term.Mehr Informationen zum Traveler Buddy™ Service erhalten Sie unter www.travelerbuddy.com/features.
* Partners and children are included in the insurance in accordance with the policy conditions.
Note: Travel cancellation and curtailment insurance is already included for SWISS Miles & More Platinum card duo holders. We recommend the "Travel Comfort" option.