Credit cards overview
Find the right SWISS Miles & More credit card for you with the global Miles & More miles program – tailored to your needs and offering numerous benefits such as mobile payments, first class check-in, and additional protection to stop your miles expiring.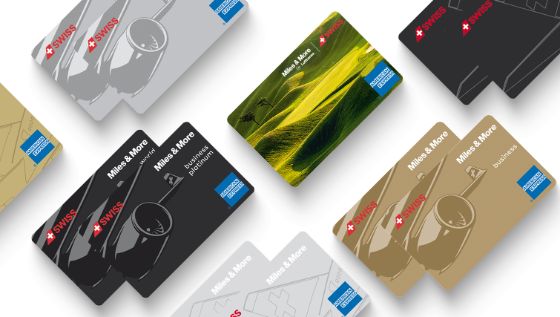 Product finder
Credit cards overview
Please remove the individual filter criteria or look at all the cards again.
Please note that outdated bookmarks might lead to this result.
Contact us through the "Contact" page.